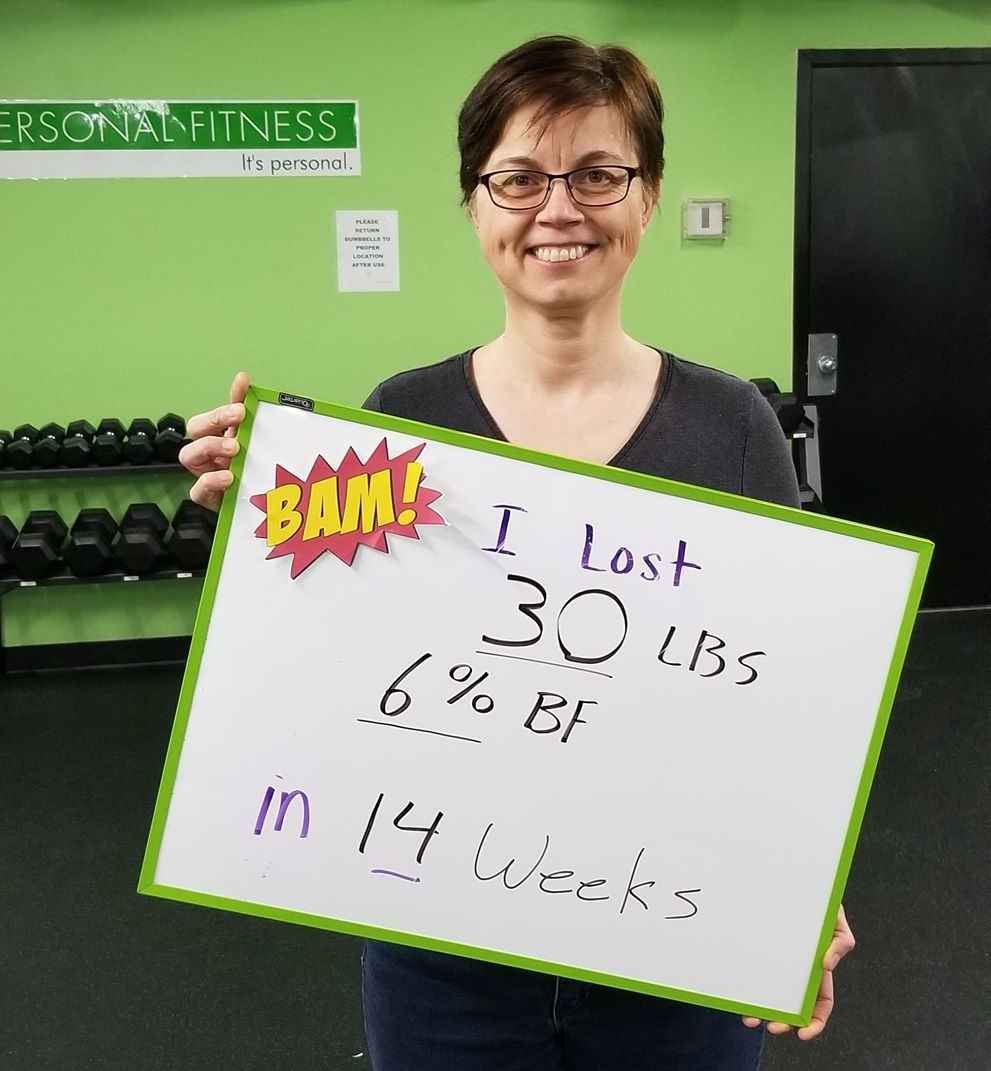 Jasna has been a member for over a year now. Prior to joining Jasna experienced ups and downs with her weight, exercise habits were inconsistent, and overall she was feeling frustrated. I'm happy to say that this has changed for her over the past year. It all changed when she decided to take a simpler approach. She got on a structured fitness plan, a nutrition plan that worked for her lifestyle, and she enrolled the help of an accountability coach.To date Jasna has lost close to 50lbs. She feels healthier, stronger, and her commitment to exercise is much stronger. We're thrilled to be able to share this story with you today.
"A few years back I became interested in finding a healthier way of eating and living. When I stepped on the scale and saw the number glaring back at me. I was ready, I was DONE!... I had arrived at my highest weight ever, 210 lbs!
Over the next TWO YEARS I slowly released 30 lbs of my frame, down to 180.
Then, life happened, I was not the priority any more and 12 of those pounds came back.
Even with my plant based, no-oil lifestyle there was a missing link to a healthy me.
In October of 2018, I saw one of LIFT ads on Facebook. I thought to myself, if I pay for the challenge I will be motivated to do well. All by myself it is not going so hot. I need a plan to follow.
I was officially in the ?Obese 1? category when I started at Lift and not happy about myself. I was tired all the time, my ankles ached every morning when getting out of bed. I would bend over to put my boots on and be crazy out of breath by the time they were tied. I got winded going up 10 stairs, hated running, and pretty much was not a happy person I know myself to be. I am a positive person in general, but I became, over time, a person I didn?t like to be around.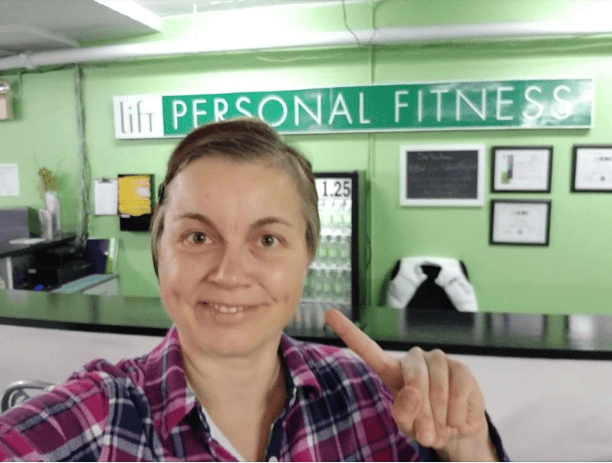 Day 1 - Total annihilation of my former self? Upper body workout, but both arms and legs are Jello... (Advil will be needed) ? LOL? but I still loved every minute of it.?...Trainer was awesome, music reminded me of home.
I lifted weights today, for the first time ever, yeah baby.Now, just to master the food and ?I?ll be cooking.
I started the 6 Week Challenge on Monday, Jan 6th, and today I?m UP .4 lbs!! Gasp! What?
But then, I went and got my fat % measured and it is 1% down!.... How is this possible?
This morning when the alarm went off at 5:30 am, I just wanted to roll over and ?just sleep a little more.? I know 7 am class is the only one that works for me now, and if I miss it, there goes the gym for today. I forced myself to drag my butt out of bed and the whole class I had to do this with my inner ?reeeeeally whiny toddler?... In my head was like ?I don?t waaaaaant to go, I don?t waaaaaaanna do this, it is haaaaaaaard, waaaaaahhh?..why am I doing this??
My answer that shut it up? Because you CAN, and so many others are not that lucky.
That totally shut it up! Yesss! Today I won, for me?..Ha! ?.Mental battles are hard.
Lesson for the day: show up, do the work, don?t think about it and you will feel better.
Woop woop, I reached a personal milestone. Super psyched about this, people!!!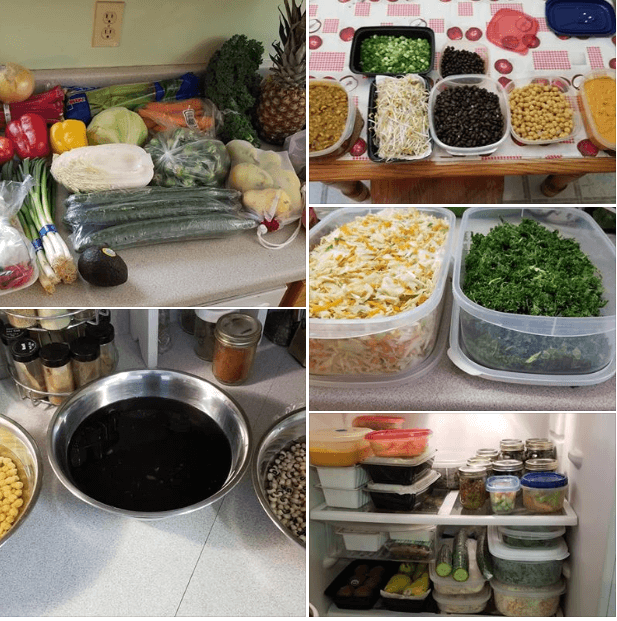 Consistency and persistence brings results. It is really that simple. All you need to do is show up, work your butt off, eat real food, and watch the results trickle in. Yeah baby!!(in Austin Powers? voice)....hehe sorry, I?m a ?tad? excited about all this.
Keep coming back, you?ll be glad you did. Off to eat my lovely salad now...
At first, my WHY was just: I wanted to be healthy and look good in regular sized clothing.... Then it changed, it became: I wanted to be stronger, so I could move myself and help others if then needed it. Over time it morphed into me putting myself into priority one spot in my life. If I don?t take care of myself, I am not able to care for others the way I want.
My current WHY is this: I am following a program of clean eating and exercise, so that I can be on this planet as long as possible and help as many people as I can to learn the benefits of this lifestyle and fitness. I want to reach my best ME, so that I can be an example to others of what is possible when you put yourself first and follow a regiment that can fit into everyone?s life easily.
My goal is promoting plant based eating, while being in a healthy right-sized body. LIFT gives me support and helps me be the best me.
My biggest struggles were with allowing myself to be number one in my books. I think going to LIFT classes, having such supportive coaches and awesome people to do classes with, taught me it is OK to put myself first.
My biggest gains with Lift are not just physical, they are the things you can?t see. My mental health has improved with leaps and bounds. I am not a cranky old lady anymore. I am 48 years young and I am happy and positive and loving my life. I can do more at the gym.
That voice in my head that was telling me ?I can?t?, is gone.
Now I have a new one that is: yay, let?s try that. I feel strong, I can do more and I am positive, happy and determined to help as many people as I can become free of those mental and physical chains that hold them down."
Jasna Jackson